Good for you and Mother Nature.
With multiple layers of resilient foam and memory foam, Eco Signature gently adjusts to your shape for a softer touch to firm support. You feel it the moment you lay on it – responsive support, pure comfort, and a great night's sleep. And because it's an Eco, it's earth friendly. So your mind can rest as well as your body.
A good night's sleep sets you up for an even better day awake.
So how do you get your best night's sleep? Easy. With the best mattress you can buy. And how do you find your best mattress? That's easy too. Use this chart to help you select the level of cushion and firmness you desire.
Bamboo-rayon fabric cover
Eco-friendly
A blend of resilient foam and memory foam
Moderate enveloping, maximum support
Soft initial touch
No motion transfer
Restorative pressure-point relief
Breathable - allows air to circulate
All sizes available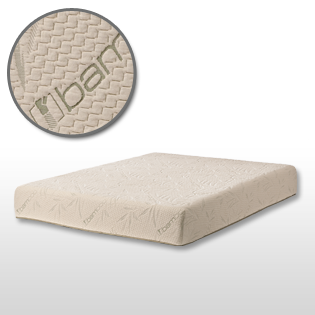 Benefits:
For an even softer touch to firm support, get a feel for the pure comfort of the Eco Signature.