Helps put your mind and body at rest.
From the bamboo-rayon fabric cover to the cushion inner foam, every Eco is environmentally friendly. With its firm, comfortable feel, Eco Classic is no exception. In fact, the Eco Classic is our firmest mattress, gradually reshaping to fit your body for optimum comfort.
A good night's sleep sets you up for an even better day awake.
So how do you get your best night's sleep? Easy. With the best mattress you can buy. And how do you find your best mattress? That's easy too. Use this chart to help you select the level of cushion and firmness you desire.
Bamboo-rayon fabric cover
Memory and resilient foam layers
Better for the environment
Contours to the body for full support
Soft initial touch
No motion transfer
Our firmest mattress
Pressure point relief
Breathable - allows air to circulate
All sizes available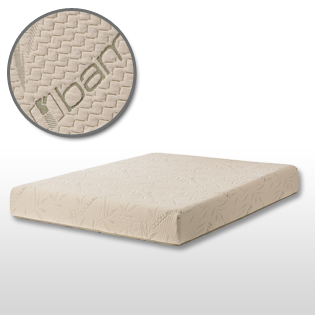 Benefits:
Eco Classic combines pure comfort with firm, responsive support for better rest every night.